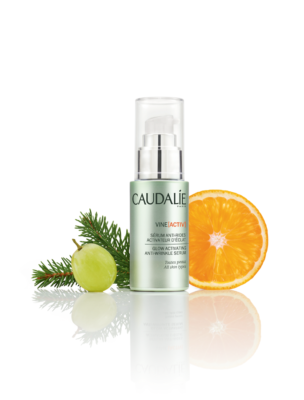 Exclusive Offer On Now—For $49, receive a one-year subscription to NUVO and a 30 mL bottle of Caudalie Vine[Activ] Glow Activating Anti-Wrinkle Serum (total value: $138).*
For $79, receive a two-year subscription to NUVO and a 30 mL bottle of Caudalie Vine[Activ] Glow Activating Anti-Wrinkle Serum (total value: $206).*
For $89, receive a three-year subscription to NUVO and a 30 mL bottle of Caudalie Vine[Activ] Glow Activating Anti-Wrinkle Serum (total value: $274).*
Not yet a subscriber? SUBSCRIBE NOW.
Looking to purchase a single issue? Visit our ARCHIVE.
*Applicable taxes and shipping included. Offer available to Canadian addresses only, and expires August 21, 2017 or while quantities last. Offer limited to one per person. Caudalie Vine[Activ] Glow Activating Anti-Wrinkle Serum will be sent once payment is received in full. NUVO does not sell or rent subscribers' information.